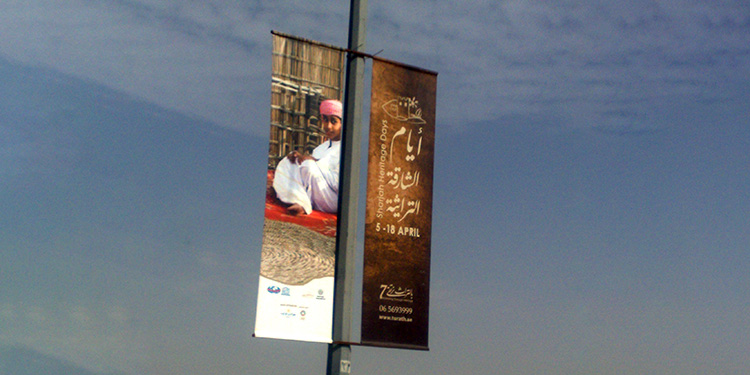 FLAGS
Advertising flags are used as a high-visibility promotional tool for events, businesses and services - they're placed outside, or in an optimal location outside businesses, to advertise business messages or events and offers. Advertising flags offer a great way to enhance brand awareness in areas that receive high footfall; these custom-made flags offer fantastic temporary advertising, especially for events like farmers markets and stands at events and outdoor locations. You can even use them outside your store, to attract footfall from passers by - the opportunities are endless.
Using advertising flags is the perfect way to get footfall to your business. These flags can feature your unique brand logo, messaging and imagery, so within a mass of people they can be seen from far and wide.
With an easy to assemble system, these flags are printed on polyester material and are finished with a hand sewn hem; the flags also come complete with a flag, pole, optional base and carry bag, meaning you can erect and dismantle your flag in minutes.